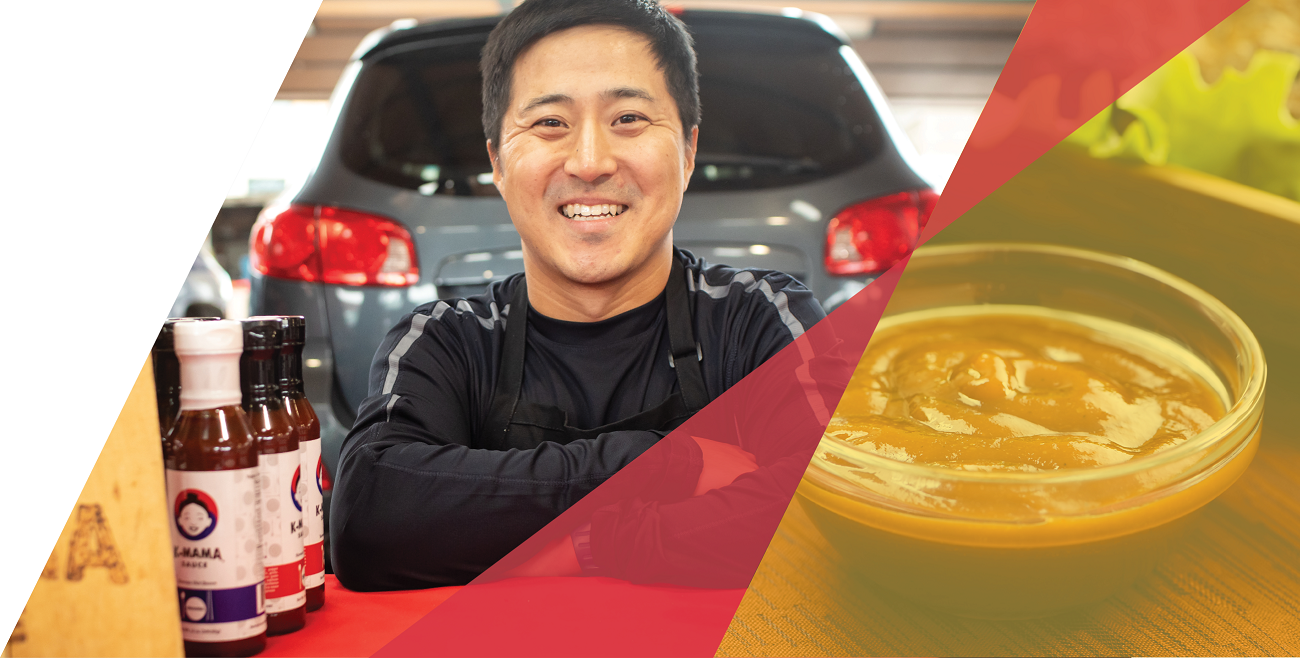 Whether you're just getting started or are ready to take your established business to a new level, find the right resources for your next step.
About
Tech Essentials is a new suite of business support designed to help business owners strengthen their technology understanding and innovate with efficient, digital tools.
This results-oriented program will help owners identify opportunities to enhance their business with technology, develop essential knowledge to thrive in a digital economy, and stay nimble in the face of change.
Work on your business with your network
Tech Essentials cohorts will span multiple sessions through 2023 and 2024. These intensive courses offer education from peers and experts to develop clarity around technology. Participants will learn how to use digital tools to simplify business processes and improve outcomes.
Cohort Training
Choose the track below that best meets the needs of your business.
DIY Web Essentials
The Web Essentials cohort that provides a robust primer to determine website needs and a guide for entrepreneurs to build and maintain their own web presence and advertise to online consumers.
This training will include:
WordPress building guidance
A primer on web-hosting essentials
SEO basics
Digital advertising support
Social media management fundamentals
Website management best practices
Website security essentials
Tech Stack
The Tech Stack Cohort offers a needs assessment and custom guidance for growing businesses looking to innovate their technology.
This training will include:
An individual needs assessment
Website setup and training
Social media and digital marketing training
Online ordering and CRM training
Branding guidance
Website building guide
Assistance creating a customer database
Technology reimbursements from Hennepin County
Upon completing either cohort, participants are eligible for a one-time reimbursement to cover 75 percent of their technology investments, up to $1,500. This includes eligible hardware and software expenses.
Eligibility
Scholarships are available for Tech Essentials cohorts for eligible Hennepin County entrepreneurs at no cost as part of the county's ongoing investments in Elevate HennepinSM.
To be eligible, business owners must:
Be incorporated or operating in Hennepin County
Have six months of operating history
Be registered with the Minnesota Secretary of State
Report less than $1 million in annual revenue
Be receptive to coaching and mentorship
Contact an Elevate Hennepin business navigator today to see if Tech Essentials is the right opportunity for your business.
About the facilitation teams
Hennepin County has partnered with Asian Media Access, a Minnesota-based organization that offers technology and media training for businesses and diverse communities, and the Neighborhood Development Center, a nonprofit committed to removing barriers to economic equity by equipping neighborhood entrepreneurs with knowledge and resources.
One-on-one support
Need one on one technology support? Work with any one of the Elevate HennepinSM technology advisors for software installation, troubleshooting, and other technology tools.
Join Tech Essentials
We will be offering multiple cohorts for Tech Essentials through 2024. The first cohort is expected to start in Summer 2023.
Express your interest today by completing this form or clicking the button below. Program staff will follow up with next steps.
Specialization
Hennepin County
Cohort Learning and Networking
Advisors and Consultants
Technology for business
Early growth businesses (1-9 employees)
Idea stage businesses
Second stage businesses (10+ employees)
Startup businesses (0 employees)
Why is this service free?
To make it easier for businesses to find the right resources in one place, Elevate HennepinSM lists free resources funded by trusted partners, including The Minnesota Department of Employment and Economic Development, the City of Minneapolis, and other Hennepin County cities and partners.